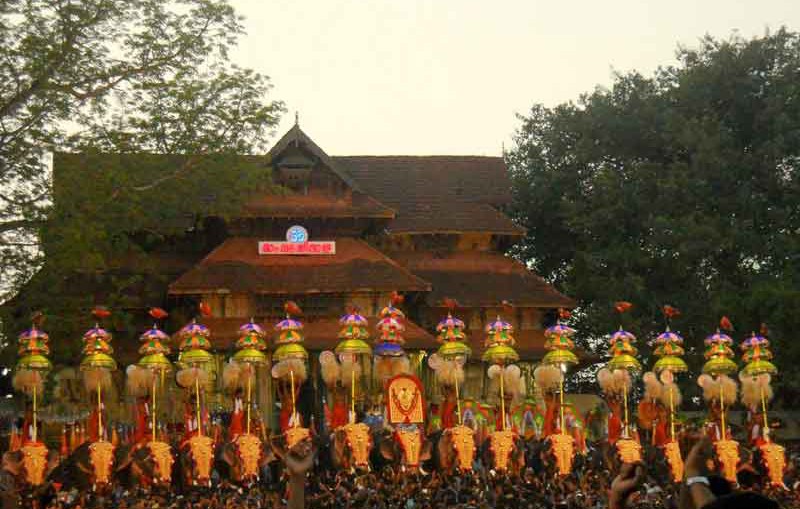 Thrissur Pooram Festival – Kerala Tourism
History of Thrissur Pooram – The Cochin Maharaja, Sakthan Thampuran was the first person who wished to conduct Thrissur Pooram. At once, Aarattupuzha which became the largest festival of Kerala, with the arrival of Thrissur Pooram, Aarattupuzha festival get less importance.
Due to heavy rain, Aarattupuzha Pooram were denied to access Pooram procession. Many of them felt embrassed to this incident and they were told to Sakthan Thampuran to take action. Sakthan Thampuran unified ten temples situated around Vadakkunnathan Temple.
The Sakthan Thampuran divided the temple into two groups as western group as well as eastern group. Thiruvambadi Sri Krishna Temple were the western side and Paramekkavu Bhagavathi temple were the eastern side. Under Thiruvambadi Sri Krishna temple there are Kanimangalam, Laloor, Ayanthole and Neithalakkavu temples. Paramekkavu temple consist of Karamukku, Chembukkavu, Choorakottikavu and Panamukkumppilly temples.