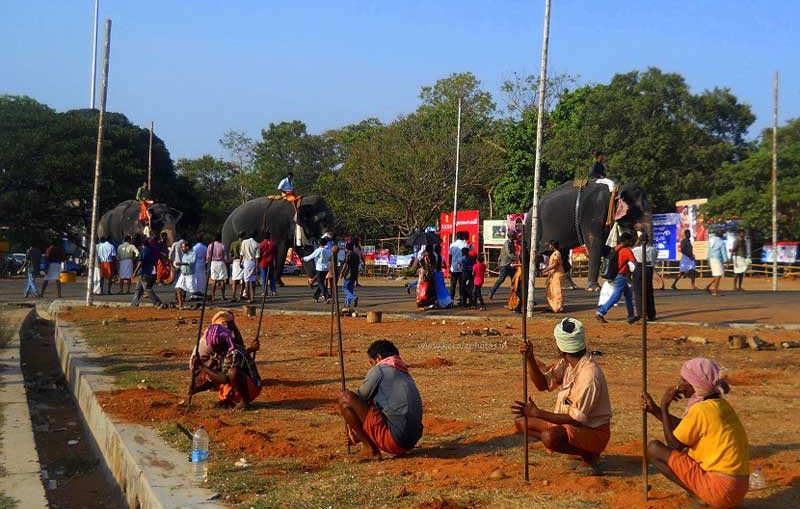 Kerala Thrissur Pooram Pictures – Vedikkettu
In Thrissur Pooram, fireworks are used as two parts. One is as sample(sample vedikkettu) and other is as final. The final fireworks is at early morning. In fireworks, chemicals are used highly. 

The high usage of chemicals in the fireworks has caused several incidents against the organizers. Because it may violates the rules regarding sound pollution.
During the manufacture of fireworks chemicals, there were happened several accidents which has caused in the deaths of several people.