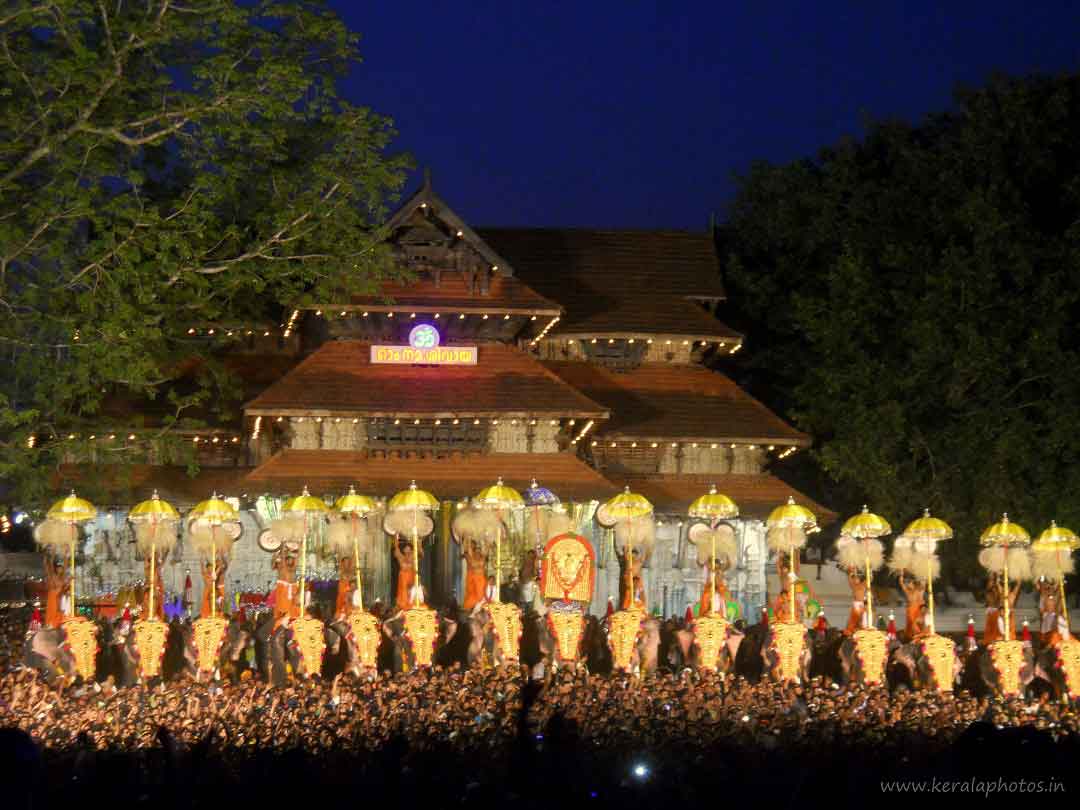 Thrissur Pooram Festival – Kerala Photos
Thrissur Pooram is one of the most famous festival. Every year Thrissur Pooram would be conducted on malayalam month of "Medam". Pooram is held at the vadakkunnathan temple which is situated in town. When the moon rises with Pooram star it is considered to be the Pooram day.
Kudamattam is a competition between two temples by the rhythmic changing of brightly colored umbrellas. The two temples are Paramekkavu and Thiruvambadi temples.
There are hundreds of artisans engaged by both the temples for the fabrication of silken umbrellas in excellent colors to be exhibited during the enchanting event called "Kudamattam". There are around 500 silken umbrellas for each temple.
The decorated elephants stand in two arrays and the umbrellas are changed in a ritual order. The "Alavattam" and white haired fans accompany the umbrellas. There will be Orchestra groups of drums and trumpets stand between elephants.