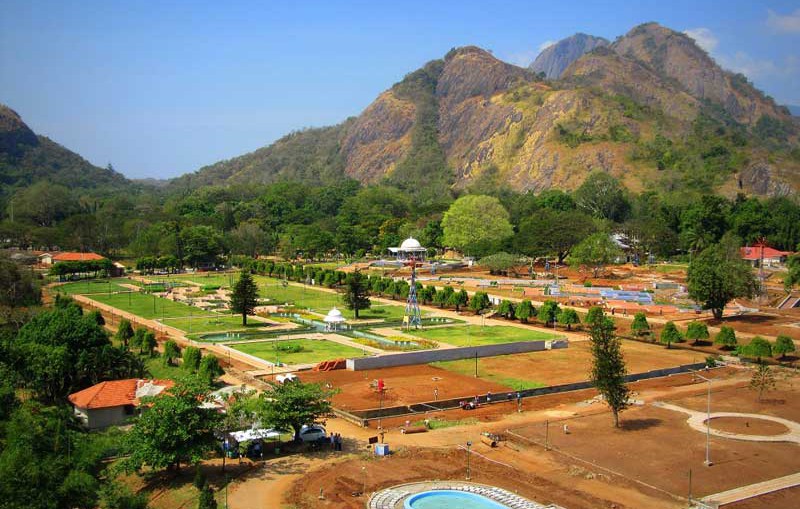 Malampuzha Dam – Palakkad Pictures, Kerala
Malampuzha dam is located near Palakkad in Kerala. Malampuzha Dam is the largest reservoir in Kerala. Malampuzha dam is a combination of a masonry dam and an earthen dam. The Malampuzha dam is 6,066 feet high and crosses the Malampuzha river. The Malampuzha dam project was begun in 1949 and completed in 1955. 
The total catchments area is 145 square kilometres and the reservoir has a capacity of 8000 square meters of water. The canal systems serve to irrigate farm land while the reservoir provides drinking water to Palakkad and surrounding villages. Malampuzha dam is located 10 km from Palakkad town. The major attractions are amusement park, boating facilities, rock garden and ropeway.