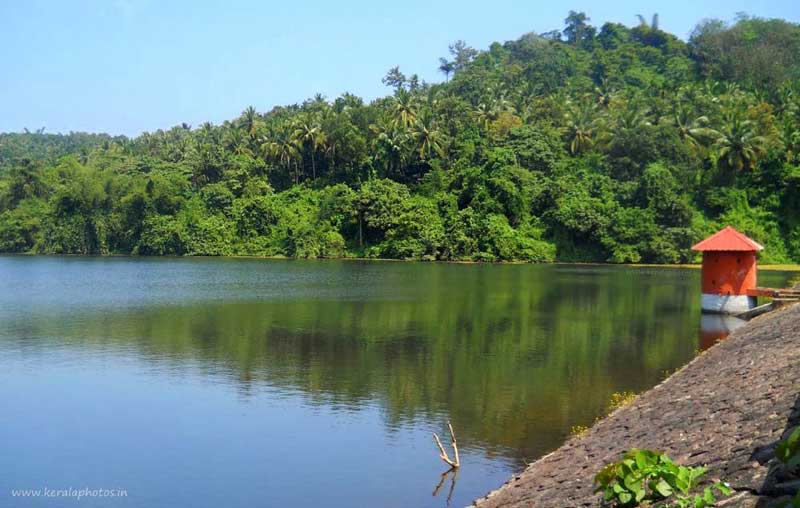 Poomala Dam (Thrissur)
The Poomala Dam is one of the important Dam based tourist destinations in Kerala. This particular Dam is an irrigation purpose dam that is located under Puzhakkal block in the Panchayath of Mulankunnathukavu in the district of Thrissur, in the state of Kerala, in South India. The opening date of this dam was in the year 1968. It is operated by Minor Irrigation Department under the State Government of Kerala.  The best time to visit Poomala Dam is from the month of December to May.
Significance of Poomala Dam
Poomala Dam is a small dam meant for irrigation but looks great amidst Poomala Hills in the backdrop. In the Poomala Valley, the road to Poomala dam itself is a scenic drive for domestic and foreign visitors and tourists. Poomala is a less populated area that is covered with dense forest and dotted halmets. The Poomala Lake and reservoir is the best place for fishing and boating activities. You can witness the local fishermen indulge in fishing activities with their local fishing equipments and rafts in the reservoir of this dam.  There is a boating service that is operated by Kerala tourism department readily available for visitors and tourist for a paid jolly ride in the reservoir of this dam.
The entire Poomala area is pastureland and soothes your eyes. There is a natural cave named Muniarra (cave where a saint once meditated). According to the local legends, it is strongly believed that in the ancient times, a saint used to meditate in this cave. The hilly areas in the surrounding  of this dam is  the best place for indulging in trekking activities in group with the assistance of a local  guide or trainer. It is the finest place to rest and relax in scenic village with proximity to water bodies. This dam is open to public on day hours that is from morning to evening hours. The concerned authorities don't give permission for night stay or camping activities in this areas that comes under their jurisdiction. This is a favorite spot for weekend hangouts for youngsters, families, group of friends, school and college excursion team, dating couples and honeymoon couples.
Facilities at the dam site
The Poomala Dam is gaining momentum in Kerala's tourism map because of its apt facilities provided by the concerned departments of the state government of Kerala. There is a walkway of 600 meters that allows enjoying the scenic beauty of this dam and its surrounding hilly areas. The boating facilities come with trained boat drivers and guards.  They are trained in first-aid and rescue operations.  There is a community hall that can largely accommodate approximately 300 people for personal and professional functions. There is a cafeteria that serves native food of Kerala. There are separate rest room and wash room facilities for men and women.
How to Reach Poomala Dam
By Air
The nearest airport to reach Poomala Dam is Cochin International airport, which is 64 km away.
By Train
The railway station to alight for Poomala Dam is Thrissur junction, which is 13 km away.
By Road
The NH 212, NH 544 and NH 47 passes through Thrissur District making good connectivity by road to rest of cities in India. Locally, there are bus, jeep and cars available to reach Poomala Dam. It takes 45 minutes to reach Poomala Dam via road, covering a distance of 14km.