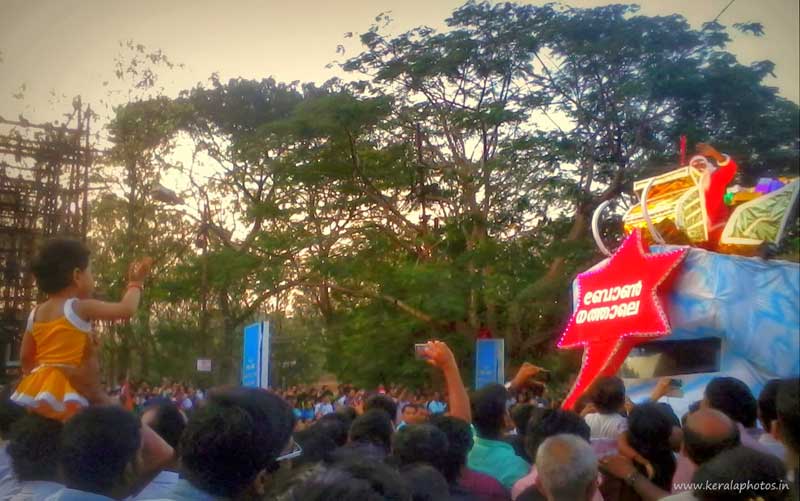 Christmas Carol in Thrissur – Kerala – India's largest Carol
Buon Natale, the Christmas carol held in Thrissur which was the largest christmas carol that held in India. Buon Natale is an Italian word. Buon Natale means Merry Christmas. The Buon Natale programme started with a rally from Sacred Heart School at 4 pm and end at St. Thomas college premises after moving over the Swaraj Round.
The programme Buon Natale was organised by Thrissur Citizen group and the Thrissur Arch Diocese. 5000 Santa Clauses, 2000 little angels and several still floats were the main attraction of Buon Natale programme.