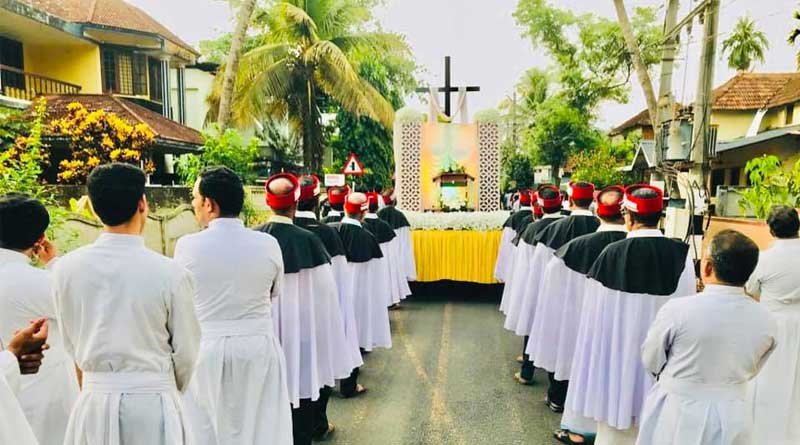 Elthuruth St. Mary's Church is situated in the city of Thrissur, Kerala state of India. Elthuruth is one of the most scenic suburbs of Thrissur corporation. Elthuruth is surrounded by paddy fields and kole wetlands.
History of Elthuruth
In 1858, St. Chavara Kuriakose Elias established a CMI Catholic Monastery on a sub-island surrounded by paddy fields. German missionaries who visited the monastery named the island El-thuruth meaning 'God's island' ('El'-God and 'Thuruth'- Island).
St. Mary's Church, Elthuruth announced as a Parish on 25th December 1976 and started functioning as a Parish from 01-01-1977
Image Courtesy: Facebook
Name : St. Mary's Church
Parish : Elthuruth
Diocese Name : Trichur Archeparchy
Place : Elthuruth
Pin : 680611
Phone : 0487-2360944
State : Kerala