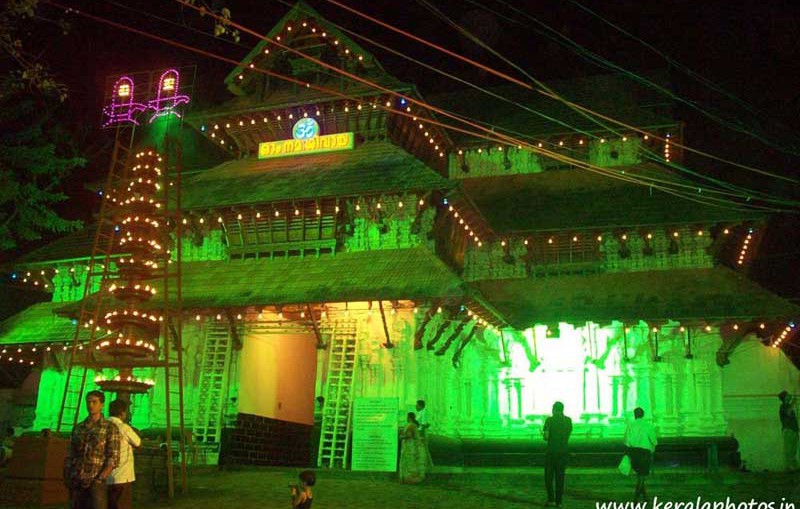 Kerala Tourism Photos – Thrissur Temples
Kerala has a large number of Hindu temples and many temples have unique traditions. All temples have festivals on specific days of the year.  The major temple festival in Kerala is the Thrissur Pooram. During temple festival there will usually at least one caparisoned elephant. The elephant will carry the idol of the God which is taken out on a procession around the country side. People will present rice, coconuts offering to the God when the procession visits homes.
Panchari melam or Panchavadyam will be there as traditional music during this procession. The major hindu temple festivals in Kerala are Nenmara Vallangi Vela, Thrissur Pooram, Makaravilakku at Sabarimala, Attukal Pongala, Utsavam in Padmanabha swami temple, Vrishchikotsavam in Tripunithara, Ashtami at Vaikom temple, Chettikulangara Bharani at Mavelikkara, Kodungalloor Bharani, Guruvayoor Anayottam, Aluva Shivarathri, Chottanikkara Makam.